Re: hardware accelerated video playback in Odyssey

Subject: Re: hardware accelerated video playback in Odyssey
by tlosm on 2014/6/9 13:30:02

@Fab
On Mos im sure, but e on MacOsX i was unable to have 480p smooth with flash player on PowerBook G4 1.67 with video acceleration enabled.
I was remember your post about G5 and speed on Odyssey im sure about because on Pegasos G4 1.266mhz on full screen run great for sure on a G5 will be much better,
but the html5 player from Mozilla on LinuxPPC or on WebKit Leopard and on TeenFourFox cant go up 360p i think it is a limitation of the player or in endian mode or i dont know.
Only hacked FlashPlayer 10 gave me the opportunity to see video at 1080p in windowed browser too in perfect and smooth play.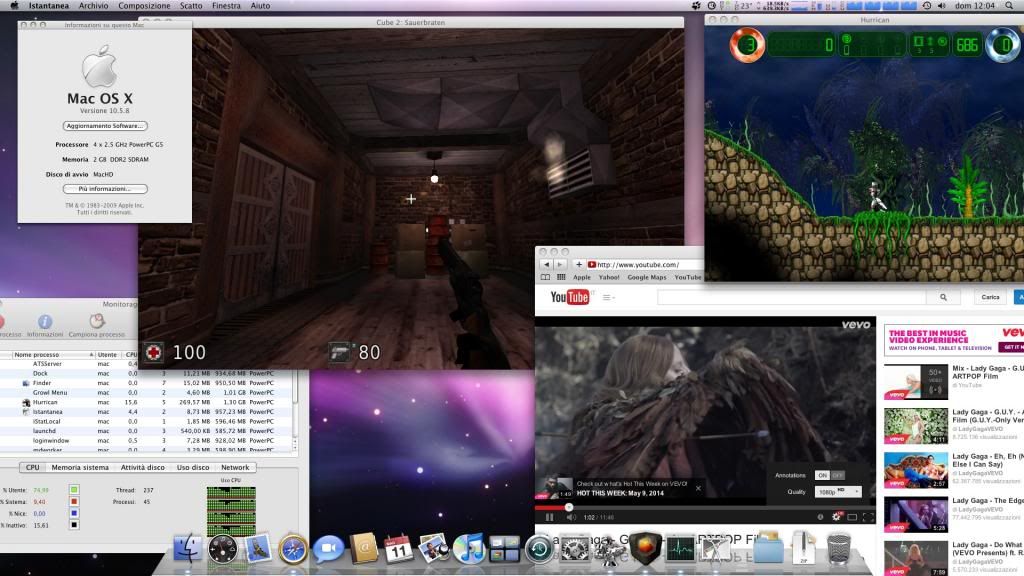 Better big image

In any way on X1000 or on X5000 with Odyssey and Html5 video the quality im sure will be like the G5 with OsX or LinuxPPC browsers with or without acceleration.
if one day someone will port Gnash plugin (but it need Open Gl/Gallium) probably we will have a good advance for 720p video playback.
Or simply some one will make a plugin for use Mlplayer is like a wrapper for play video in window /fullscreen on Odyssey instead the flashplayer or html5 player.